WELCOME TO
SANTA CRUZ YOGA
Courtyard Yoga with DJ Lurob
FRI, Jun 14 from 7:45-9 Pm
Join us for this SPECIAL outdoor class in Swift Street Courtyard. All Levels Flow under the stars led by PUJA with sweet music of DJ Lurob in collaboration with Sawyer Land + Sea Supply. Bring your friends & family and practice in community. Followed by refreshments and music. Learn more about DJ Lurob here.
Live Music Yin & Restorative Yoga
Sun, Jun 16 from 6:30-7:45 PM
As the Sun rises to its highest point in the sky, prepare for the upcoming Summer Solstice with us. Taught and adjusted by Shannon Cummings. Live music performed by Joshua Miller, The Musical Yogi. www.embodiedsounds.com This class is at no additional cost to existing SCY members.
Sufi Zikrs & Dance
Fri, Jun 21 from 7:30-9 Pm
Come celebrate the Summer Solstice and Urs of Pir Vilayat Inayat Khan with Junayad Moore and Live Music of the dervishes.
432hz Spirit Metacine Sound Meditation
Sat, jun 22 from 6:30-8 pm
Come and enjoy alchemical gemstone & Tibetan singing bowls, chimes, and gongs with Shane Thunder. All paths, creeds, and students are welcome to join for this uplifting and unique experience.
BHAKTI YOGA with Living devotion
sat, Jun 29 from 7-10 Pm
Kirtan is a musically guided meditation practice. Practicing this yoga calms the mind, relaxes the body and energizes the Spirit. Come dive into the depths of your own heart in this safe, supportive environment.
Live music All levels vinyasa with Puja
sun, Jun 30
Details coming soon.
What is Mysore?
Mysore is a self-led, teacher-supported form of practicing the Ashtanga Yoga method. At Mysore Santa Cruz, (all levels!) we encourage a practice that is in dynamic relationship with the individual's ever-shifting condition and needs. In a Mysore class, you develop a close relationship with your teacher, your community, and yourself.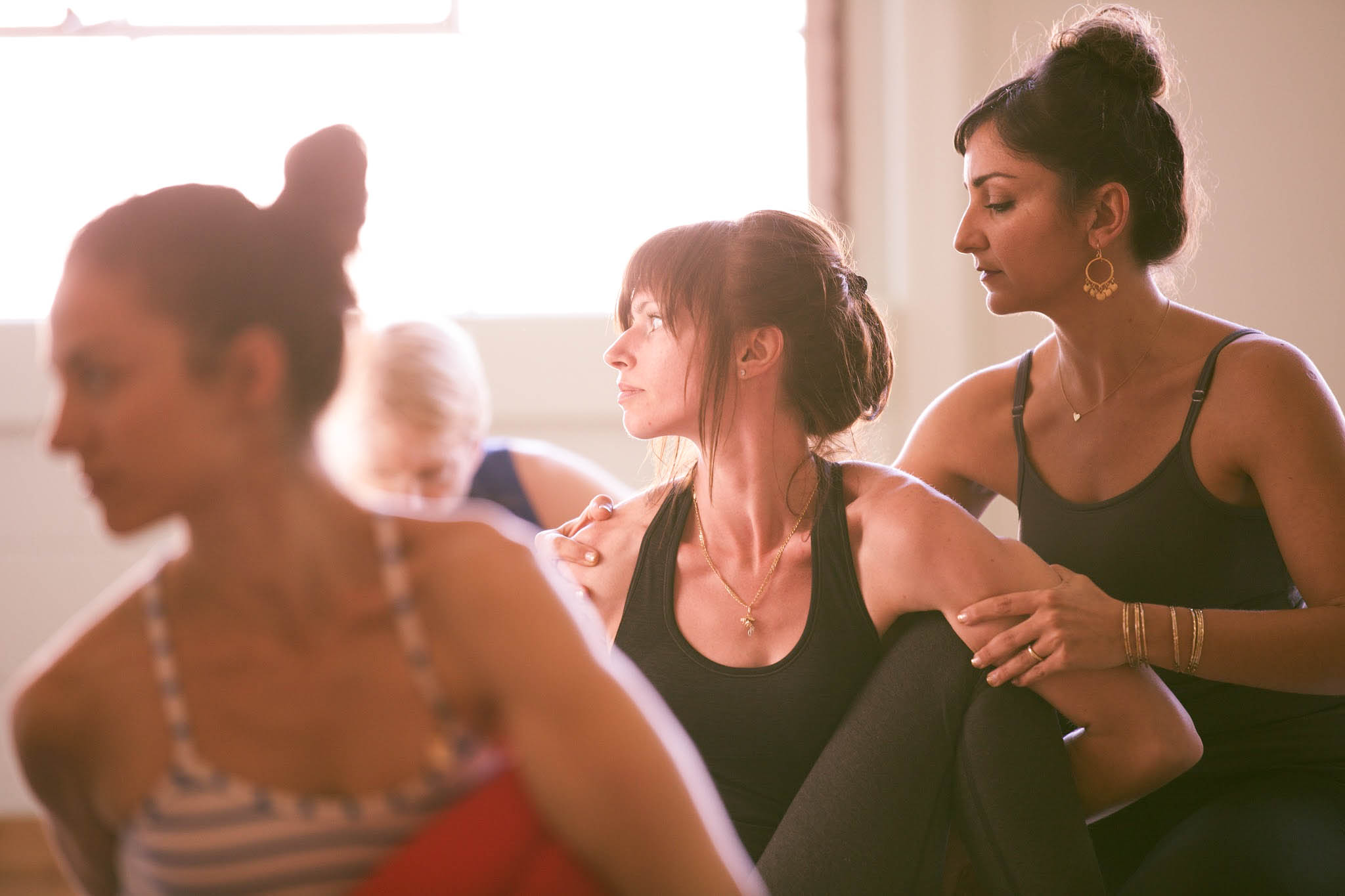 Meet Our New Teachers
We're so excited to welcome Shannon Cummings, Elena Kelly, Dawn Hayes, and Jessica Weitzenhoffer to Santa Cruz Yoga. Each instructor brings a unique set of experiences, techniques, and stories to the studio. Click the link below to check out their bios, and come get to know these wonderful teachers on the mat.
Address
402 ingalls st. #11
santa cruz, ca 95060
Studio manager
liz Skolnik
liz@santacruzyoga.net
PHONE
(831) 227-2215