WELCOME TO
SANTA CRUZ YOGA
Sound Healing & Acupuncture October 25, 2019 7:45 PM - 9:00 PM
Join us for an evening of wellness and restoration from your busy work week. Join us as Shane Thunder, one of California's most talented Sound practitioners, and Jenna Lokey (licensed acpuncturist) brings you an event curated for your well being. Soothing the soul with the richest vibrations from gemstone crystal bowls, elemental & planetary gongs, chimes, while activating the body through your meridians with acupuncture, you are in store for an experience that is deeply uplifting, relaxing, and inspirational. No experience necessary, all paths are welcome!
AN EVENING OF BHAKTI YOGA HONORING DIWALI (THE FESTIVAL OF LIGHTS) WITH LIVING DEVOTION October 26, 2019
6:30pm Yoga Asana & Pranayam (posture & breath)
7:15pm Bhakti Yoga: Kirtan (chanting, singing, praying, dancing)
9:00pm Dhyana Yoga: Meditation/Shavasana
$15-$25 suggested (sliding scale) donation*
*20% to World Disaster Relief.
(No-one turned away for lack of funds.)
Live Music Restorative Yoga with Shannon Cummings & Lyndsay Stone. November 3, 2019 6:30-7:45 pm
In this 75 minute Restorative yoga class on Sunday, November 3 taught by Shannon Cummings with live music performed by Lyndsay Stone, enjoy recharging your spirit for a potential new and abundant perspective.
Cost: Drop-in ($18)
Live Music Vinyasa Flow Puja Chance November 9, 2019
Details Coming Soon!
What is Mysore?
Mysore is a self-led, teacher-supported form of practicing the Ashtanga Yoga method. At Mysore Santa Cruz, (all levels!) we encourage a practice that is in dynamic relationship with the individual's ever-shifting condition and needs. In a Mysore class, you develop a close relationship with your teacher, your community, and yourself.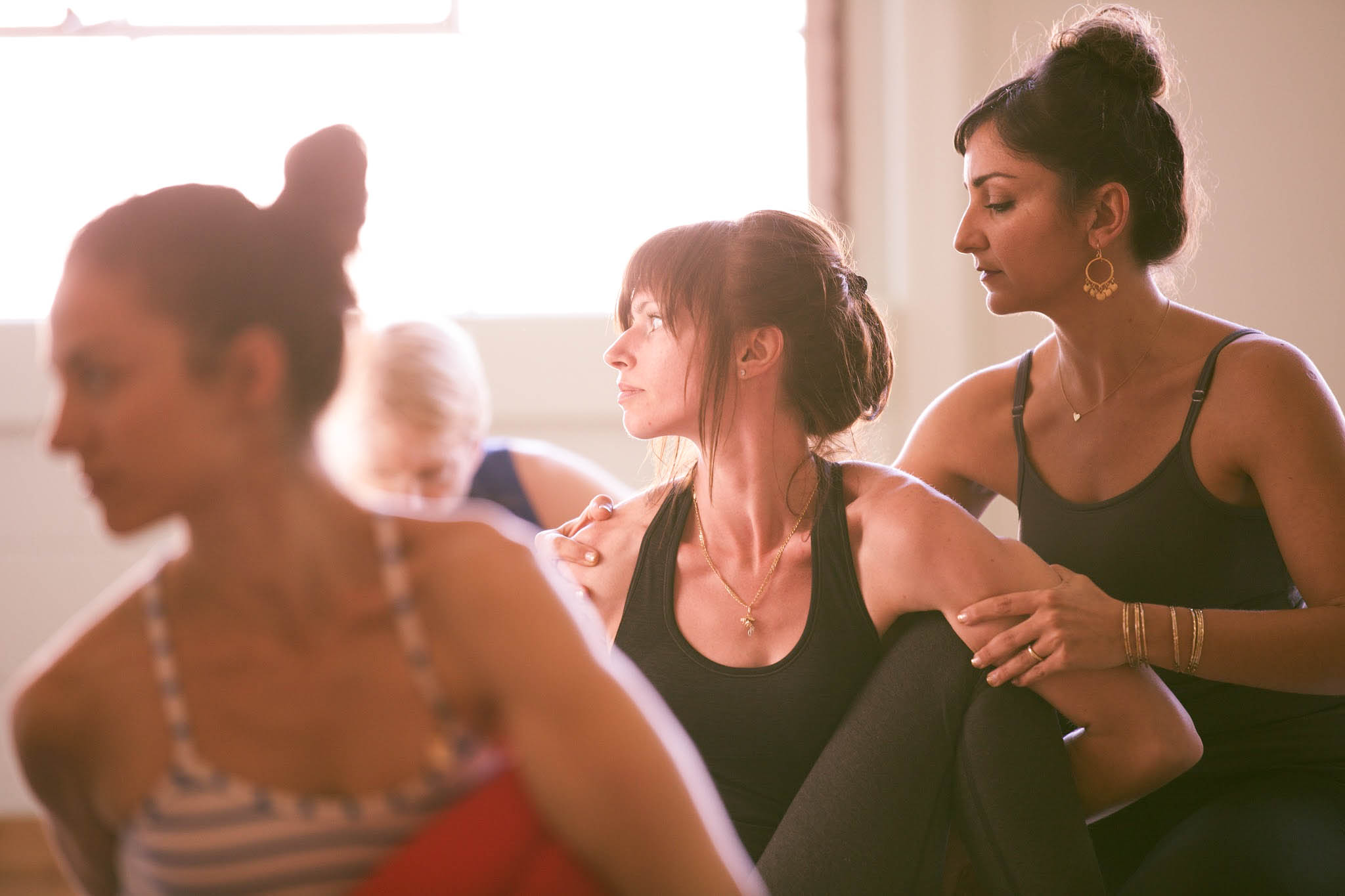 Meet Our New Teachers
We're so excited to welcome Aniela Iannarino, Shannon Cummings, Elena Kelly, Dawn Hayes, and Jessica Weitzenhoffer to Santa Cruz Yoga. Each instructor brings a unique set of experiences, techniques, and stories to the studio. Click the link below to check out their bios, and come get to know these wonderful teachers on the mat.
Address
402 ingalls st. #11
santa cruz, ca 95060
Studio manager
liz Skolnik
liz@santacruzyoga.net
PHONE
(831) 227-2215